photo by Kate Black
Yesterday morning, I concluded Molly Crabapple's Week in Hell, an experiment in drawing past the limits of artistic endurance.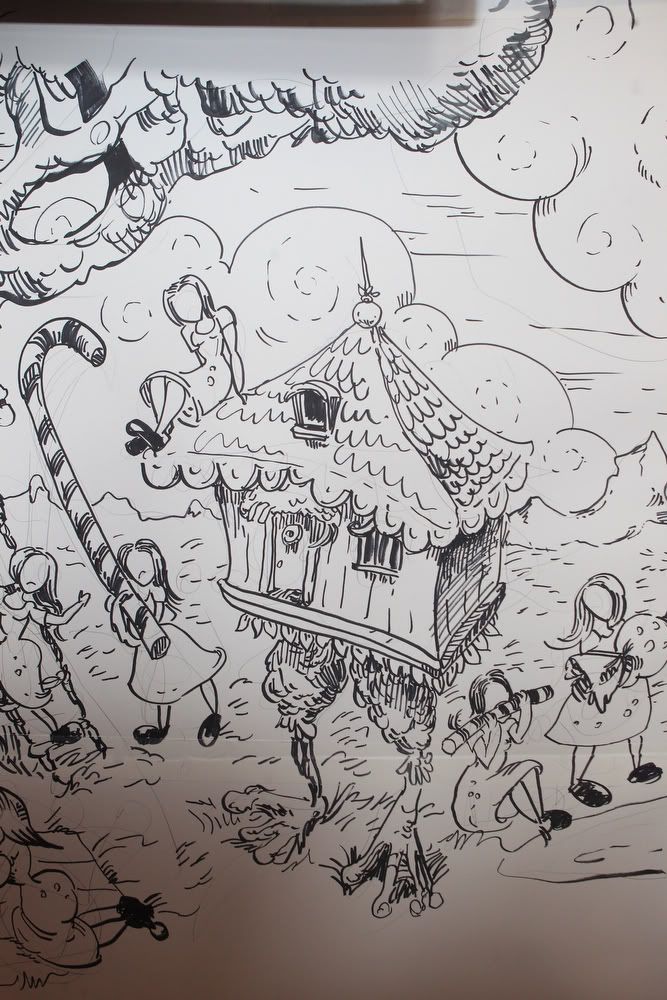 In 5 champagne and caffeine soaked days, I created 270 feet of art, all presold in June to kickstarter backers for over $25,000.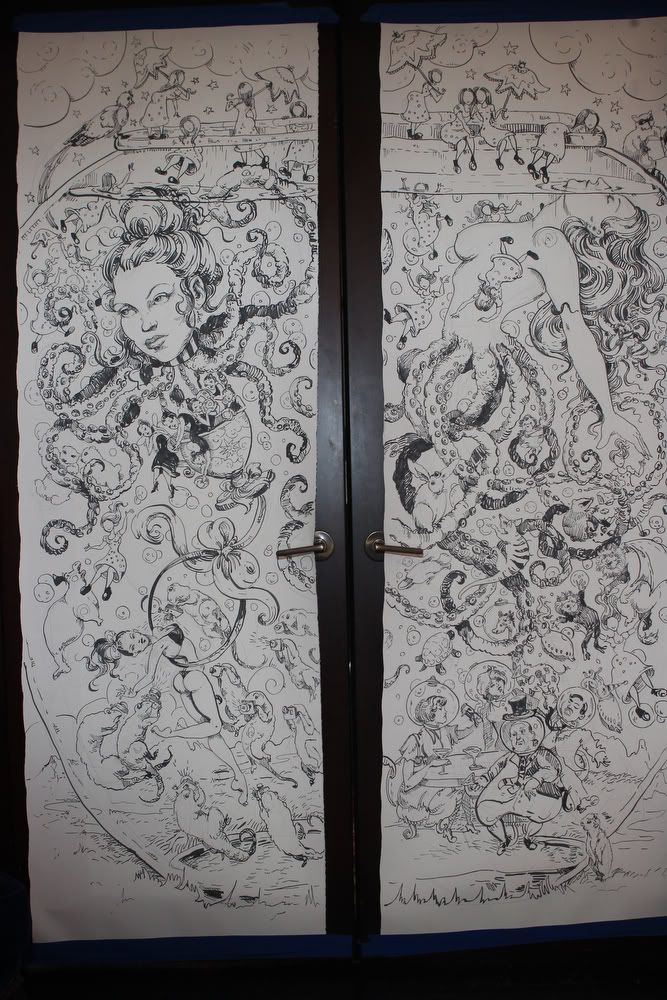 Musicians, muses and press came to visit me,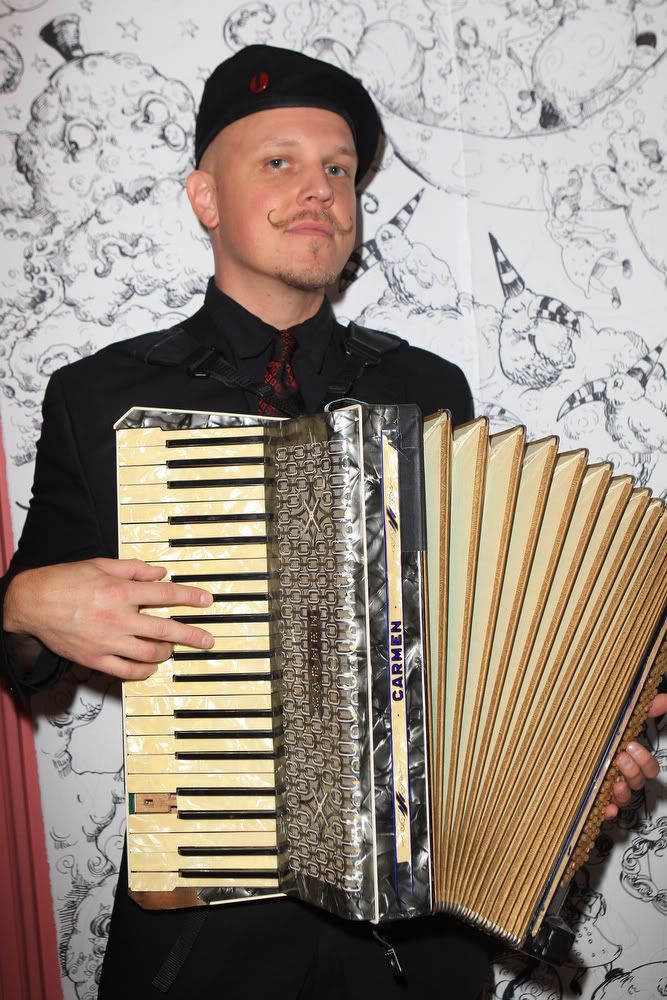 including accordianist Jason Savvy,

fetish goddess Dante Posh,
burlesque star Amber Ray
and Stoya, who needs no intro.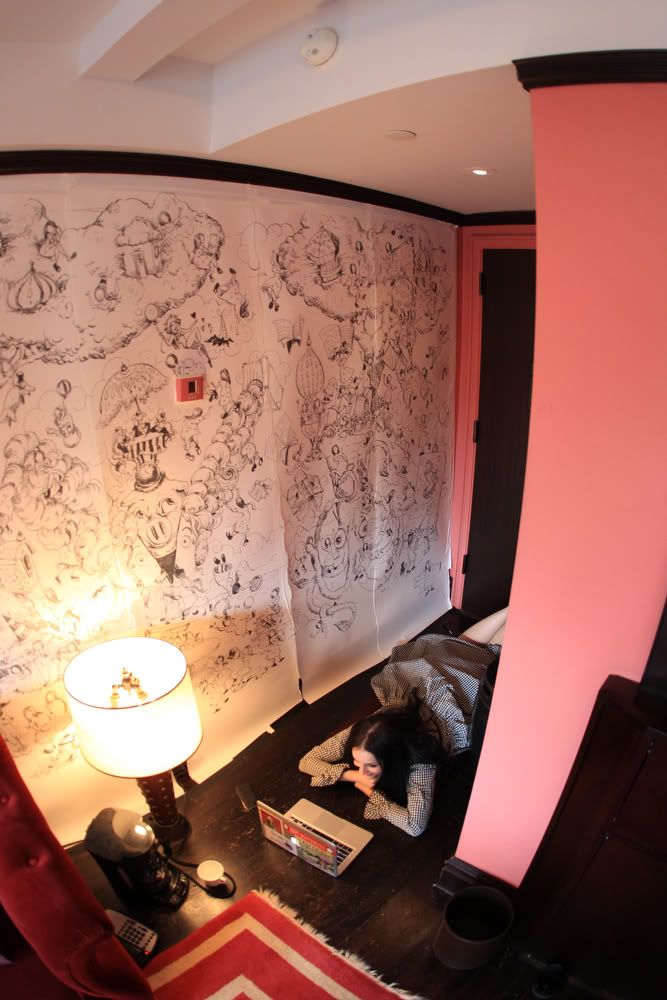 I livestreamed for three hours every day, torturing backers with my limited musical tastes and amusing them when I collapsed into a shaking ball on Wednesday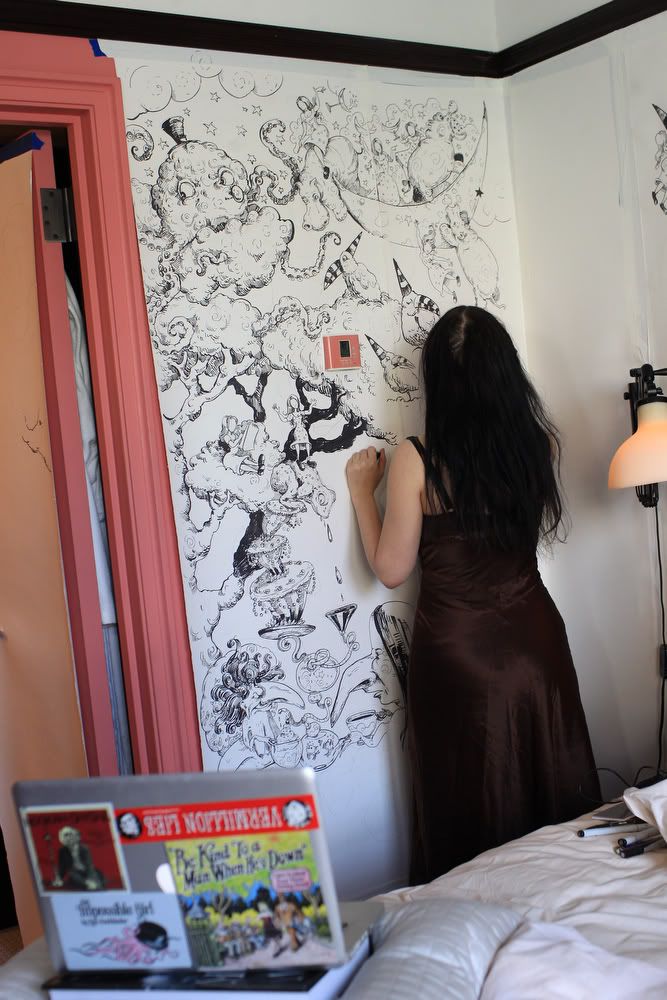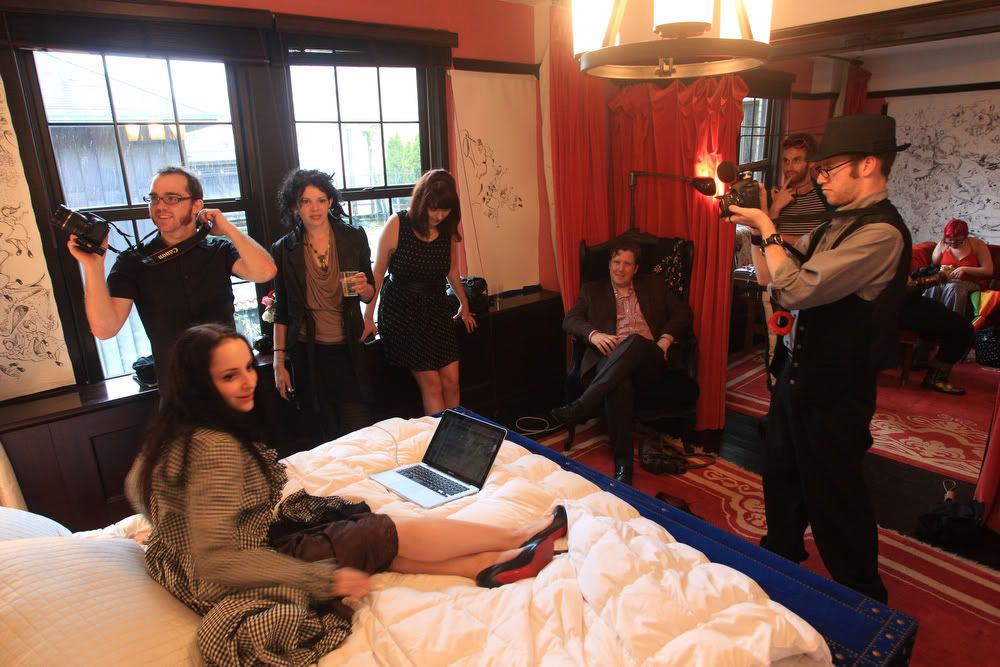 I couldn't even be roused from the bed to do press. No I couldn't
As I've left the hotel, it's started to feel like a surreal dream, and I almost can't believe that I defeated the inky wall beast. But I did
In March 2012, there will be a book about it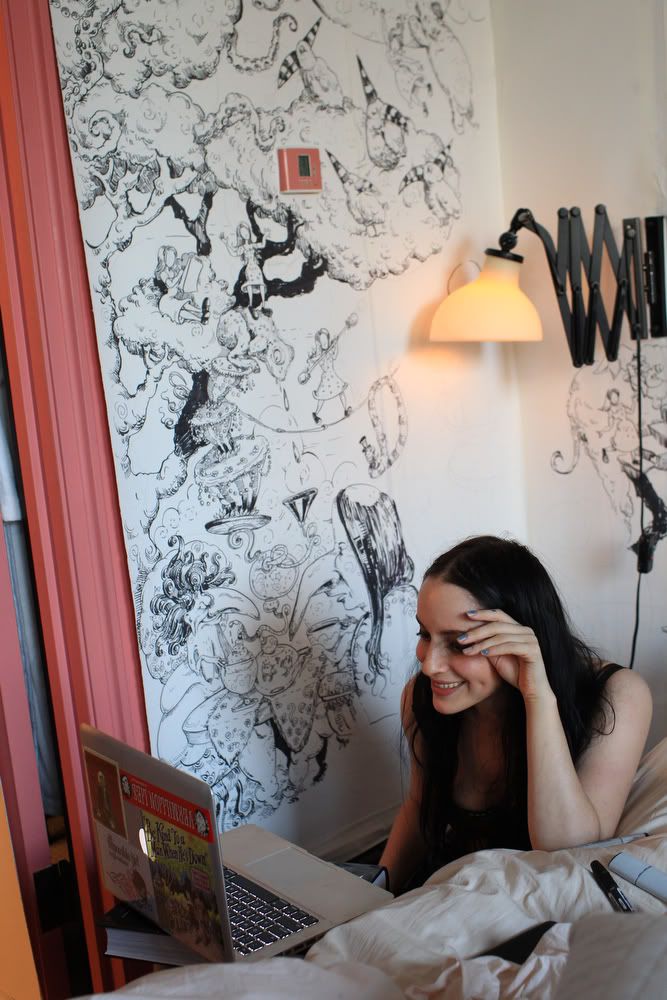 Thank you comrades for making this possible.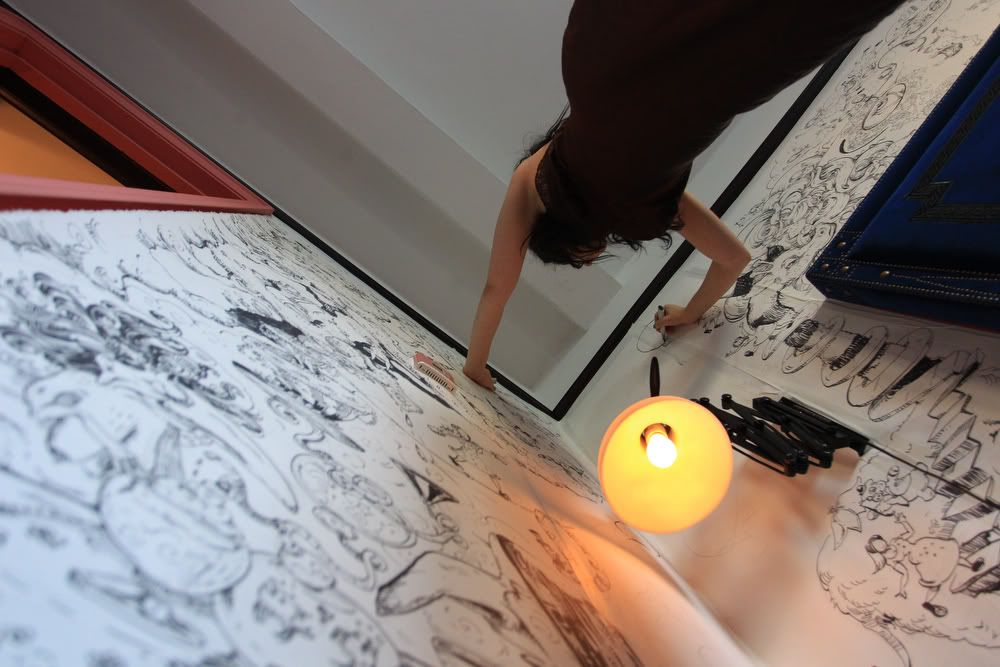 I might do a more press ready blog entry soon, but right now, this is what I got
It broke me. I broke it. We both maybe left for the better.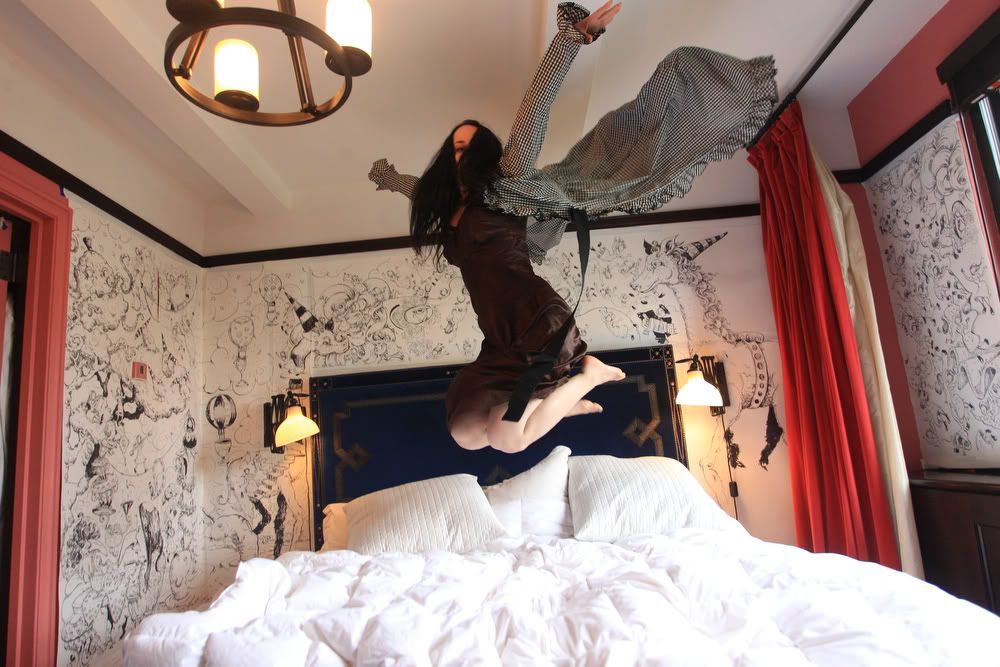 All photos except the top by Steve Prue