Private commission.  Portrait of Catherine Deneuve
Tomorrow is the last day to commission a piece in time for Christmas
I'm still accepting commissions for Christmas.  I've had an almost insanely varied career that's involved everything from children's books to perverse nightclub murals, and I'm available for portraits, tattoo designs, and really, most things your brain could cook up, so don't be shy about inquiring.  If you need the commission in time for Christmas, contact me by tomorrow.  Prices start at $1000 for most pieces.
Saints and Sinners Prints
My Saints and Sinners prints are the perfect gift for the history dork you know.  Sixty six portraits of historical reprobates, including Cleopatra, Serge Gainsbourg, Oscar Wilde, Aleister Crowley and Alan Turing, available as limited edition, 17″ x 22″ prints on archival Canson art paper.  Check them out and order HERE.
Occupy Wall Street Prints + Dangerous Liaison Prints + Kill the Wordbeast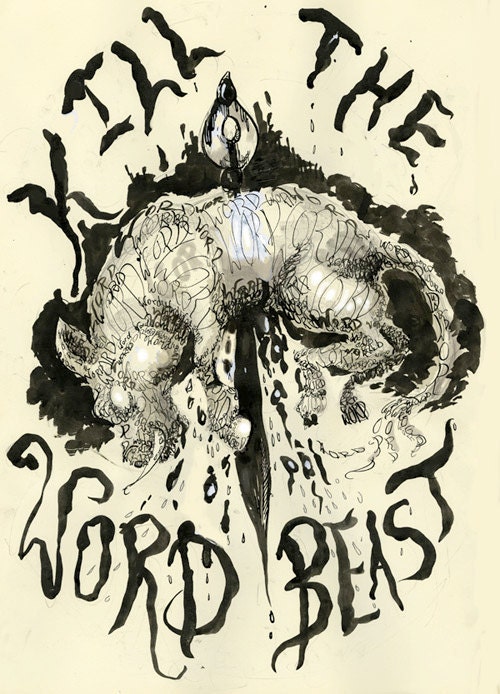 Silkscreen of the Month Club
If you love my silkscreens, (hand screened by Melissa Dowell at Bushwick Print Lab), you can now sign up to get a new one every month, as well as a handbound portfolio with an original cover drawing to store them in.  Prints ship on the first of every month.  Find out more, buy in advance, or sign up for affordable monthly billing here.
To assure you get your print order in time for Christmas, please order by Monday, December 10th.  We can probably squeeze out another shipping after that, but better safe than sorry.