The next entry in Molly's series with the Paris Review is live.
The text in the drawing reads: "They say these people at El Local aren't 'Puerto Rican' but this is what Puerto Rico looks like to me".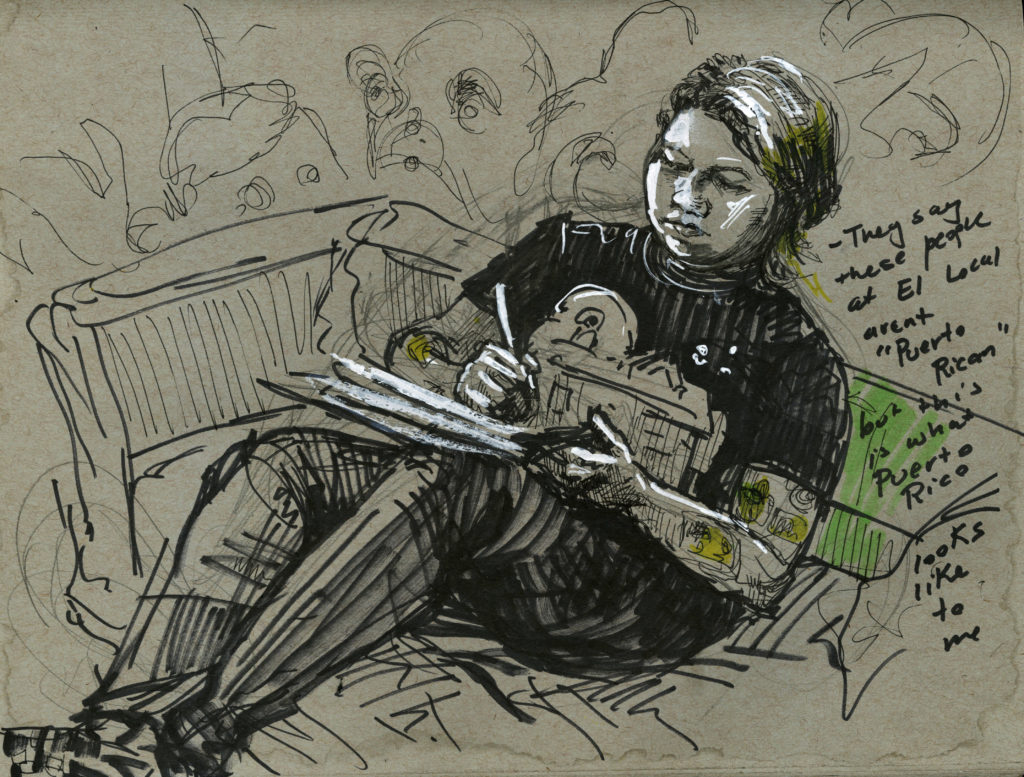 "Before Hurricane María it was kind of hard to be an artist in Puerto Rico and now it's almost impossible," she continued. "Our art scene thrived on 'underground' cultural spaces and galleries willing to give a chance on nontraditional art. Now those spaces are closed, inaccessible or like El Local, repurposed for worthier causes. I have no doubt these spaces will be open once more, but it might be too late.
Full article here: https://www.theparisreview.org/blog/2017/12/22/puerto-rico-sketchbook-comic-book-artist/